HOME
Julie Anne Powe was my most beautiful girlfriend.
She saved my life on a Chicago beach at 55th/Garfield.
The Julie Chess Tournament Omaha 2013
Fraternal Order of Eagles Aerie 38 | 201 S 24th St [ Douglas St ]
[
FOE
]
Sunday June 16th [ Fathers Day ]
2 Sponsors:

Registration started at 10:00am.
Play began 10:40am.

1st Place Prize $300.00 Will Colligan
2nd Place Prize $100.00 Joe Knapp
3rd Place Prize $50.00 Shane Williams
4th Place Prize $30.00 Dana Taylor
5th Place Prize $20.00 Darrin Thomas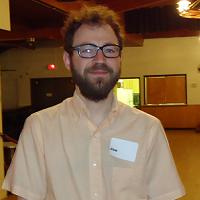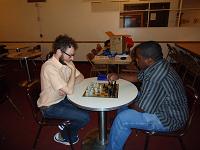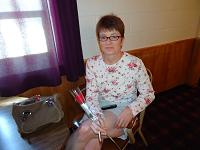 This Lady was a spectator but I gave her the rose and the pen because there was no Lady Player.
---
Final Match 1:08
jcto-Will-Joe.avi
640w X 480h 73979 Kb
jcto-Will-Joe.mpg
320w X 240h 9810 Kb
jcto-Will-Joe.mp4
640w X 480h 15117 Kb
---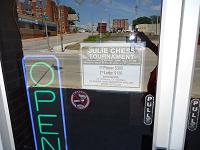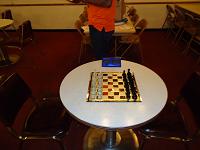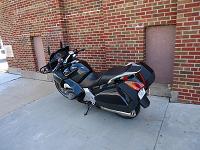 ---
[click on any photograph to see original size in a new window]
The next Chess Tournament is July 21st !
I have
1
Player registered so far.
The 1st 2nd 3rd 4th Place Players received this 6 in 1 discount card at the Chess Tournament :


This announcement was in the June 2nd Sunday Omaha World Herald Section A [ main section ] page 9.


The names of the Winners and the Sponsors will be in the June 20th Thrifty Nickel [ American Classifieds ] page 2.
The names will also be in the Internet Edition :
[
TNOL.com
] [
6-13
] [
6-6
] [
Lincoln
] [
5-30
]
The names will also be on :
Chess.com
[
ad
]
The names will also be on :
OmahaHomePage.biz
[
ad
]
---
The kitchen was not open for breakfast.
Some refreshments were provided.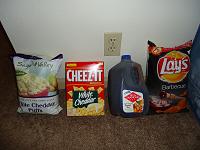 2022-05-29 Sun 23:11 ct
RCTO.us
RCTO.ws