Big Mo , Maurice Anthony Wade Jr , Jun 6 1962 - Aug 22 2017
FUNERAL SERVICE: 10am Monday, August 28, with VISITATION 1 hour before Service Forest Lawn Funeral Home
Black Sabbath - Junior's Eyes
Rounds
[ Rules & Equipment ]
Spectators are welcome and pay no fee.
Food & Drink are available for purchase !
Seeking
Sponsors
for the Chess Tournaments 2020
2019-08-29-Sat Thanks to Kari Roegge for the $60.00 donation [
LinkedIn.com/in/kari-roegge-56936595
]
Please contact :
rich.htm
ListVerse.com
Magnus Carlsen defeated Vishy Anand for The FIDE World Championship on Friday November 22nd 2013 :
HuffingtonPost.com/lubomir-kavalek/magnus-carlsen---world-ch_b_4324830.html
The last 3 Lady Chess Champions are from China :
[ click on any photograph to see bigger size in a new window ]
Samuel Reshevsky, age 8, defeating several chess masters at once in France, 1920
PositiveBoost.com/rare-never-seen-historical-photos/18
Big Al Capone played Chess
Monroi.com/chess-blog/chess-info/celebrities-play-chess.html
---
This is the RCTO Chess set I have been donating :
2018-06-14 Thu LFS Kountz Commons 27th & Douglas
2018-06-20 Wed WCA 3801 Harney
2018-06-30 Sat International Cafe
2020-04-26 Sun Natalie
2021-06-19 Sat Lydia
---
5 Chess Books to give away
2 Ladies came to the 06-12-Sat Meet & Greet and played a Game of Chess against each other :
$ 90.00 1st Place to CC
$ 70.00 2nd Place to Billetta
If a Lady student from Central High School comes to the 07-10-Sat Meet & Greet and plays Chess will receive $ 100.00 gift card
The 1st Lady to FOLLOW on my PINTEREST can receive a $50.00 Gift Card at any Meet & Greet .
Whoever is the 1st to FOLLOW on my PINTEREST can receive a $40.00 Gift Card at any Meet & Greet .
A Lady Chess Players can win both .
Erica won both on 2020-04-26 Sun . Erica can collect these at any Chess Event by 2021-07-10 Sat .
Any Lady Chess Player that submits an article about Chess to be published on the RCTO.us and RCTO.ws websites can receive a $100.00 Gift Card at any Meet & Greet .
Meet & Greet
I get photographs and video of all Chess Players at all Chess events for posting to the websites and social media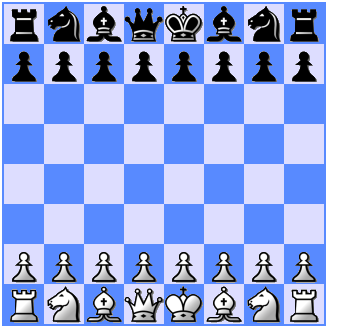 Chess Players can wear masks and gloves
---
---
---
---
---
---
---
---
---
---
---
---
---
---
---
---
---
2021-07-24 Sat 21:23 ct
RCTO.us